Wanted: Survival and Recovery Champions!
Details

Published: Sunday, 03 January 2021 12:21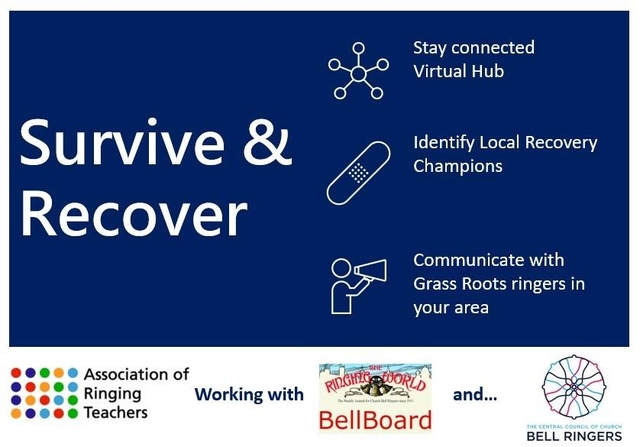 Nobody wants any towers to fall silent as a result of the coronavirus pandemic (or anything else!). In Sussex, we are holding weekly online ringing practices using Ringing Room, and many towers are also arranging virtual get-togethers and practices. Do you have great ideas about how to keep ringers engaged during the restrictions, or are you looking for ideas? Could you be one of the SCACR's Recovery Champions?
As we enter the tenth month of ringing restriction, the Central Council and Association of Ringing Teachers (ART) have been working together to identify ways to make the return to ringing as successful as possible. Obviously, we will have to wait a while longer for any significant return to start, so it's not just about planning for the future but also focusing on the now – staying in contact with people and maintaining their interest in ringing.