From the Master (Autumn 2018)
Details

Published: Saturday, 10 November 2018 23:09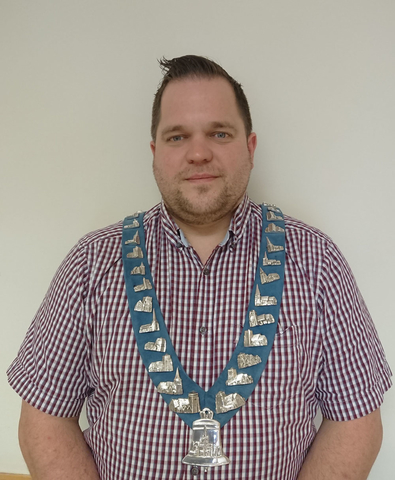 Summer has been and gone, a fading memory but a great one at that! As I sit here writing my foreword to the Autumn edition of Soundbow the wind is howling, and the rain is lashing the windows, autumn is here for sure.
Looking back to the summer it was one of great success for the association, two stunning wins at striking contests, and excellent progress being made in the recruitment and teaching of new ringers as part of the Ringing Remembers campaign.
Our young ringers won the Gold Medal for their test piece of Call Changes in the Ringing World National Youth Contest at Garlickhythe on 7th July, and received the Whitechapel Trophy for the overall contest with the ringing graded as an A.
Two months later and Saturday 8th September saw the association host the Essex Trophy striking competition at Horsham. Seven teams took part, each ringing a whole course of Yorkshire Surprise Royal. Despite being drawn last Sussex went on to deliver a first-class piece of ringing, described by the judges as Birmingham-esque. Those who follow the National 12 Bell will be familiar with their well struck ringing. Victory was clearly won with our striking pegged at 88% accuracy, the nearest rivals being Surrey on 76%. 2018 was the second consecutive win for Sussex in the Essex Trophy, will 2019 be a third?
I would like to extend my thanks to all those who took part in these competitions, the ringers, the helpers and supporters – you all should be justifiably proud!
Looking ahead to November and the centenary of Armistice Day, the Ringing Remembers campaign has been making great strides in recruiting new ringers for Sussex. At the last count we are up to 98 new ringers within the county, a welcome boost to our local bands. Over the summer I found time to help at Aldrington with the teaching of their new recuits, to see newcomers to the exercise finding their feet is really rewarding. I look forward to going back and seeing how they are progressing as a newly expanded band.
As the dark months drawn in it gives us time to focus on our own ringing, improve our striking and make a move onto the next rung of the ladder. We are lucky in Sussex to enjoy a number of events organised by each district, all of which can help further your ringing. Please do make the effort to come along and support them. Check out the SCACR website for more details of what is happening in your local area, if you'd like something specific to be organised please get in touch.
Finally, I'd like to say a big thank you to everyone who has given me great words of encouragement as I settle into the role of Acting Master, it's really appreciated. We have a great team of ringers here in Sussex and I look forward to us all making good progress together!
Enjoy your ringing!
Rob Lane (This email address is being protected from spambots. You need JavaScript enabled to view it.)